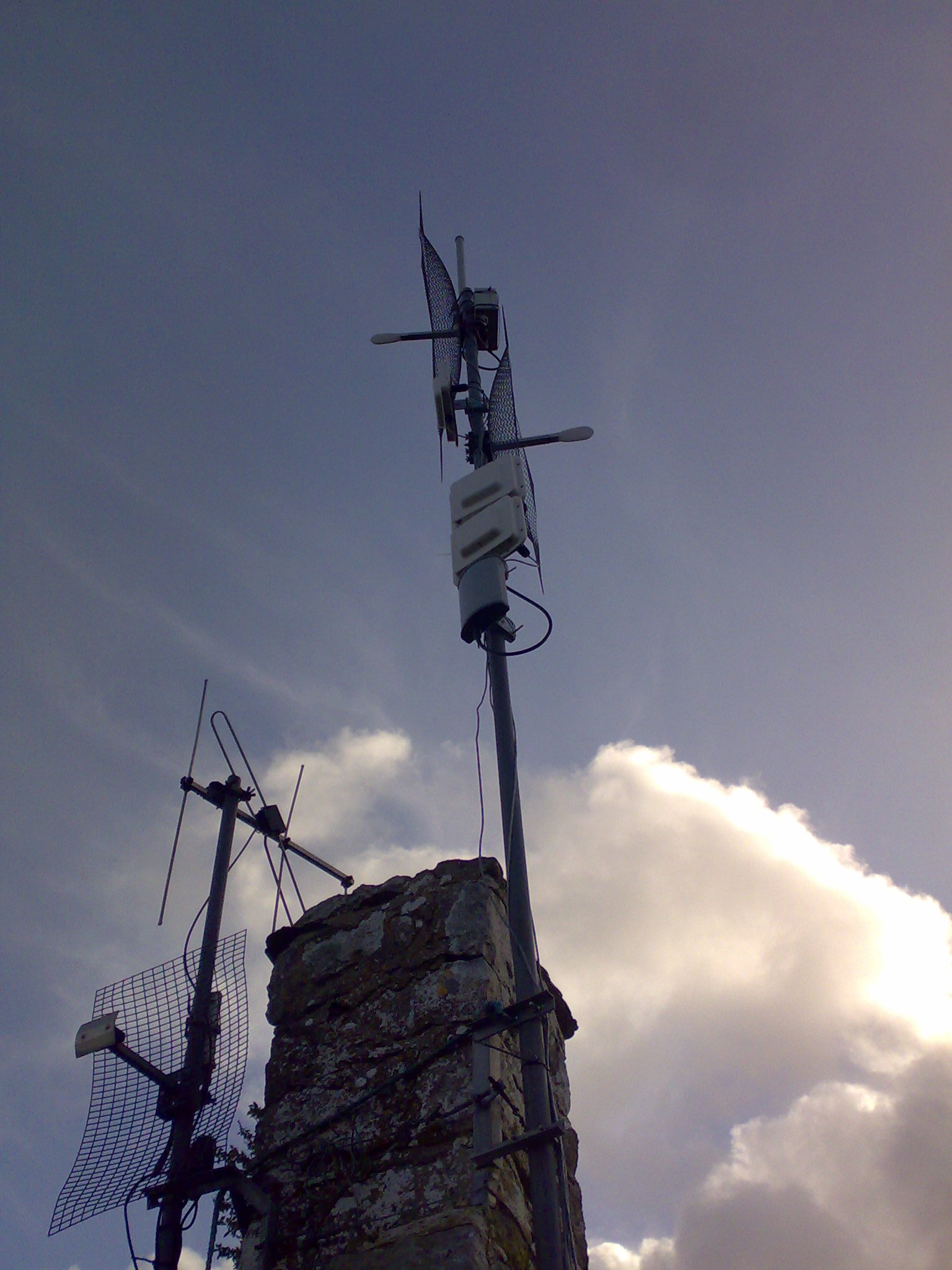 On wednesday evening the omni in our Ballindereen basestation failed, cause yet unknown, but the board did just not respond anymore. Unfortunatly it's been lashing down since then and until today. The roads on the Galway - Roscommon road were flooded this morning.
You'd say, what has that to do with it? Well, this is a 100ft castle tower with a 20ft pole on the roof and the board we need to replace is at the top of the pole (see left, plastic box on top of the pole). It isn't an easy job to do so and the roof is impossible to climb in wet conditions, let alone dangerous.
The majority of the customers were moved to other basestations in the meanwhile.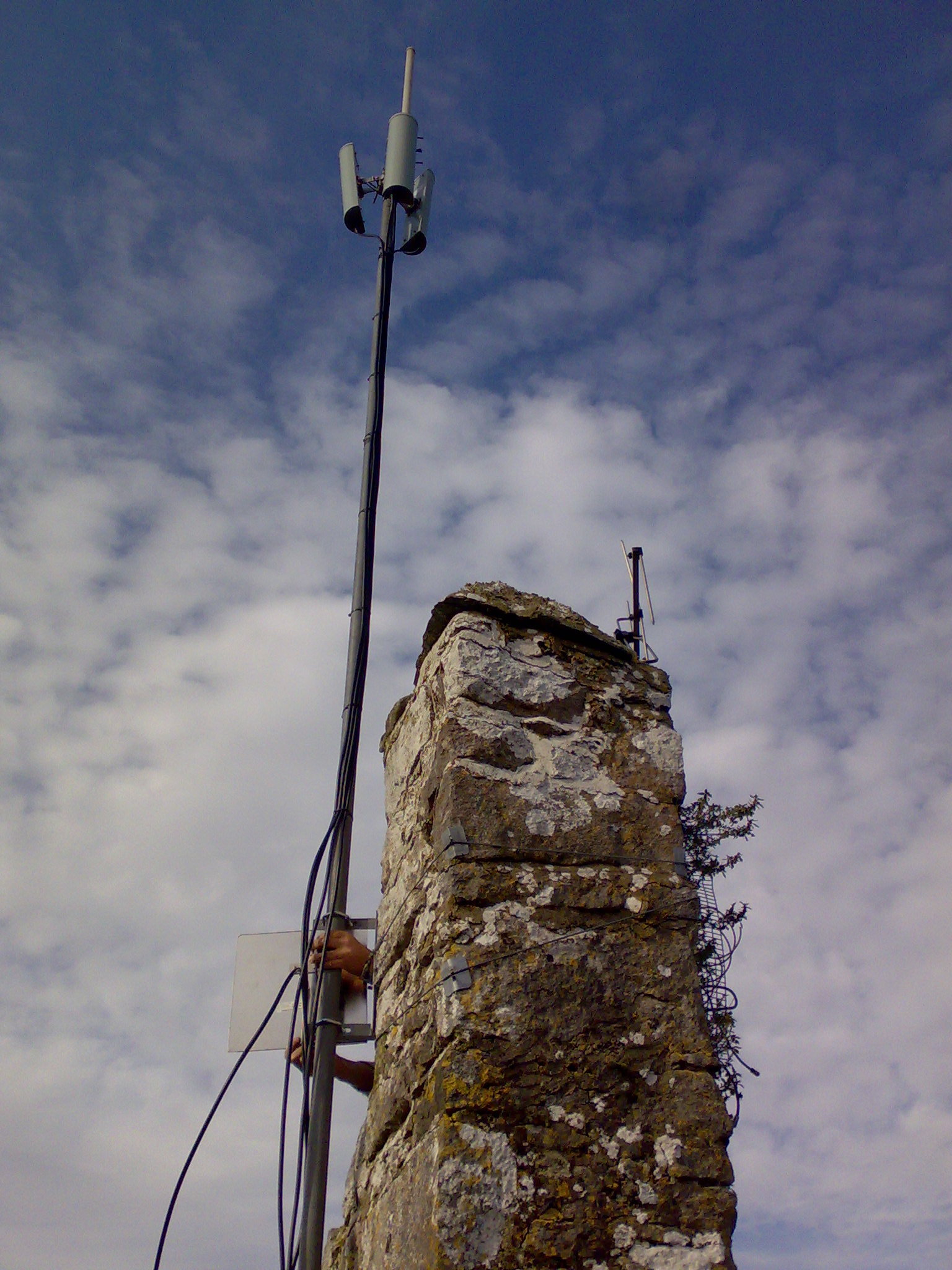 Some time after midnight today it stopped raining. We used the nice day to basically rip the whole base apart. It's 2 1/2 years old and needed a overhaul. A upgrade was also planned for some time, so that's what we've been at today.
The (not final) result is the picture on the right. Obviously missing the panels for the inter-base links, yet.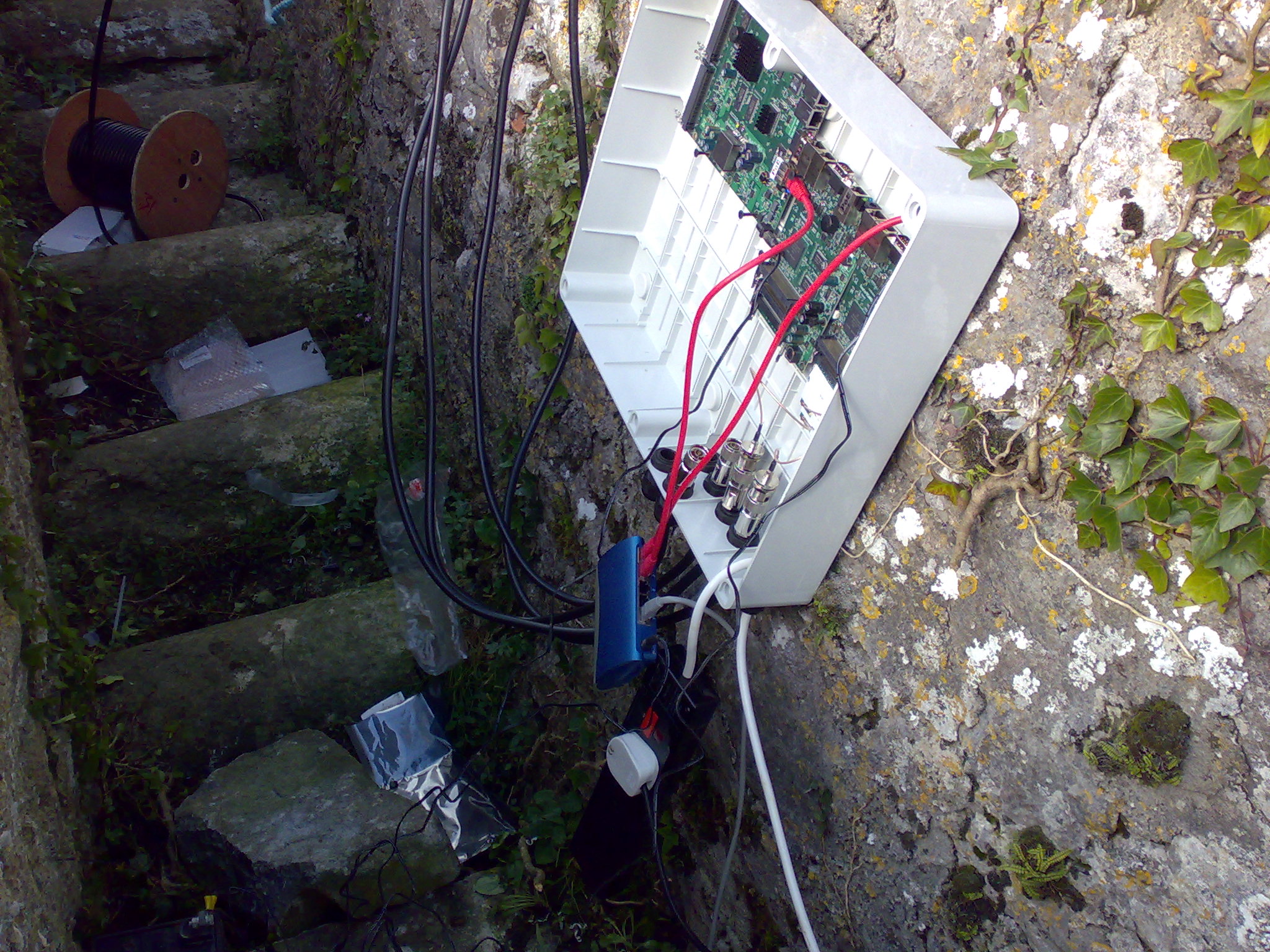 Also the boards aren't mounted on the pole anymore, but reside in the box on the wall with coax to the antennas. That way, we'll be able to maintain them in bad weather. This is something we changed about a year ago, but some of the older bases haven't had the rework done yet. Once finished, a battery and trickle charger move into the empty slot and that'll be it then. This base consists of 1 legacy omni, 3 sectors, and 4 point-to-point links, 4 embedded routers in total. And with the upgrades, it'll be fully MPLS capable.